Surge: Issue 2
Bringing Hygge and Sustainability to Charleston: Louise Rakers of Nordic Cooking
Louise Rakers of Nordic Cooking connects hygge with personal sustainability in her business and cooking classes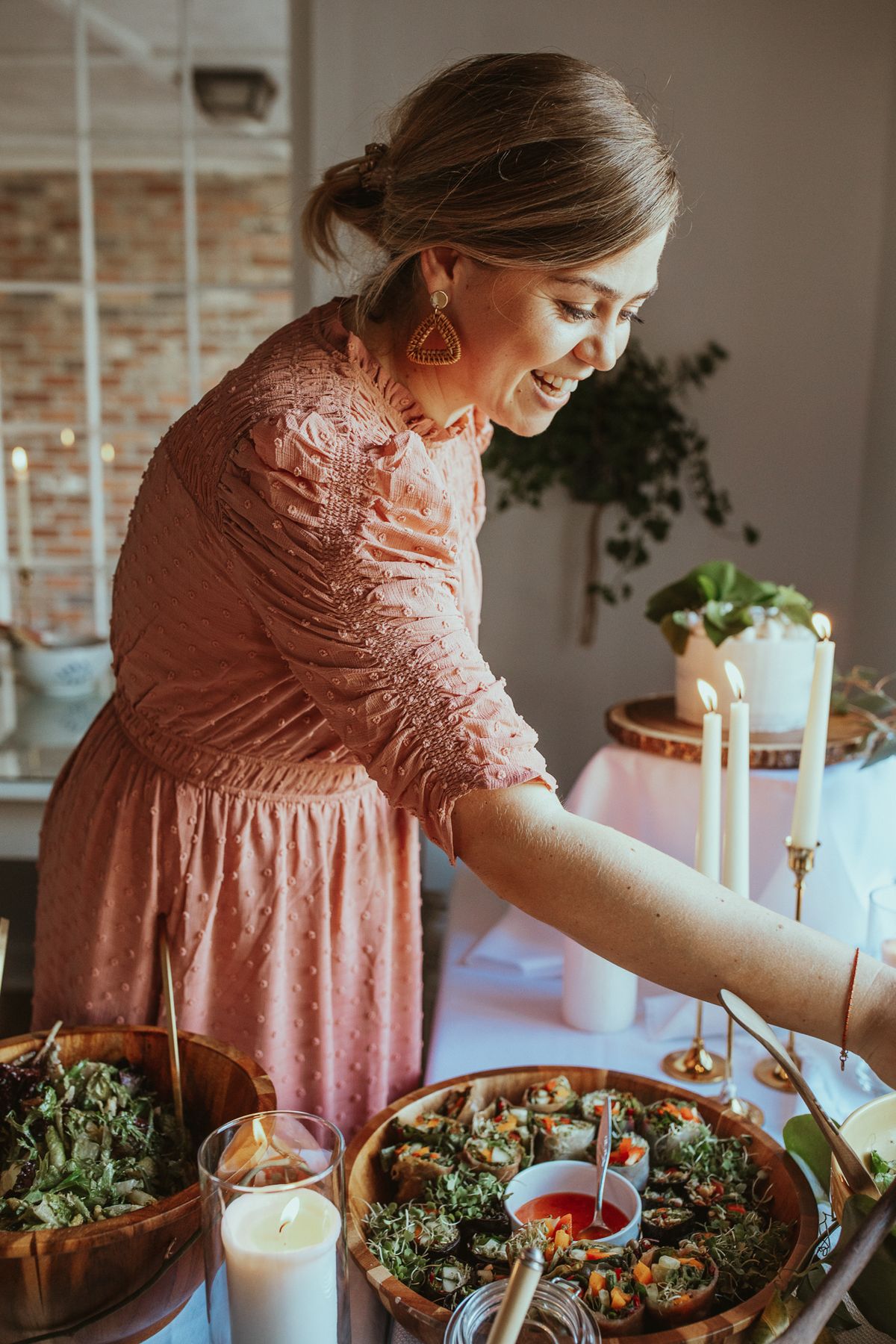 by Sophie Ecklund
When she officially moved to the United States in 2018, Louise was shocked at the vast difference between here and back home in Denmark. "Denmark is very extreme when it comes to sustainability," she remarked. "They try to source everything from our wind turbines, from nature."
She shared how difficult it was in Charleston, specifically, to find any sort of information regarding recycling and compost — there was no main center of information that could be accessed by the community.
"You kind of have to get lucky meeting someone who knows something about something."
In Charleston, it is extremely difficult to find any information regarding sustainable practices for our waste. Even if we can find this information, it's not easily accessible to the public..
This is what Louise Rakers had in mind when she first began Nordic Cooking, a sustainable food company that offers plant-based meal boxes, vegan and gluten-free foods, and zero plastic, 100% compostable cooking classes and catering events on Daniel Island. Louise says Nordic Cooking's mission "is really spreading awareness, you know, with the food industry, how can we do even more to become more mindful of our environment."
Her work doesn't just benefit and educate others on environmental sustainability, though.  A big part of Nordic was founded on the Danish idea of Hygge (hue-guh). Louise explains how this cannot be directly translated (the closest being "cozy") but it is instead much deeper than that- "Hygge is a feeling that's created inside of you," she emphasizes.
She talked about her family's traditions to produce this feeling of Hygge, which centered around cooking and eating together at the dinner table — the most important piece of furniture in a Danish home. Eating together can bring a sense of internal peace, especially when surrounded by the people we love most.
Louise hopes to achieve these feelings of peace and familial love through her Nordic Cooking, especially with her cooking classes. She says oftentimes families will come in together for a class and they come back and express how much it has helped strengthen their bond.
"They talk together more, they eat together around the dining table more, they feel affection with each other, and the children feel like they can open up more and talk to each other at the end of the day. That's the ultimate goal, right?"
Hygge and the feeling it produces connects to a part of sustainability that most don't often think about: personal sustainability. Sustainability of the self. Making sure that you're mentally happy and at peace with your world.
The fact that Louise uses Hygge to address all aspects of sustainability illustrates just how important her work is.
"One thing I'm really really big on is the different levels of sustainability because there's so many circles of it… we have the financial sustainability, we have the environment, we have family, we have so many different dynamics and circles in our lives. I believe that everything has to be as sustainable as possible. And if we can manage to do that, then we can manage to do a lot."
Hygge isn't just fostered through family — it can be found within communities too. This is exhibited through Nordic Cooking's monthly newsletter, which is free to anyone and offers information regarding sustainability and shares various resources, such as their favorite podcasts and products related to sustainability.
As for anyone starting out in the sustainable food industry, Louise has some advice:
"Don't subtract, add. Start small with what is right in front of you. Don't try to do everything on the first day. Then slowly start phasing out the things that aren't good for you and then for the environment…one thing you can do immediately is start trying to get things more locally."
Overall, Nordic Cooking does a lot more than just sell gluten-free, vegan food in compostable packaging. While combating the lack of accessibility to resources in Charleston, Louise is also fostering a community full of people becoming more knowledgeable about sustainable practices and becoming informed on where their food is coming from. This is also showing people that the battle against climate change doesn't have to be fought alone or be a dramatic change; it can be as simple as learning more about eating sustainably and creating your own sense of Hygge within the world.