Surge: Issue 2
Clothing Shops for Climate Action
Fashion is a form of expression, but can have massive climate consequences. In Charleston, we're making sustainable fashion the norm.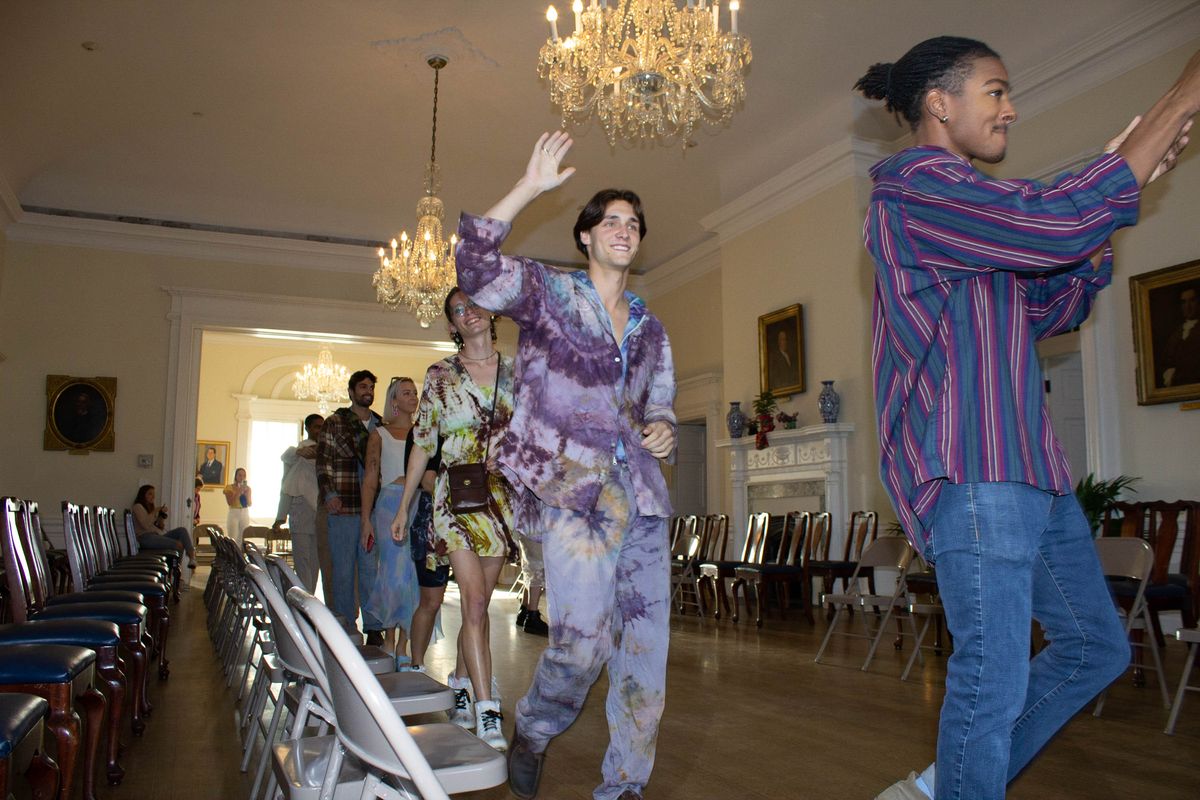 by Alison Craig & Belvin Olasov
We self-express through fashion. Our wardrobe can say what cultures we identify with, our eye for color, and how we want to present to the world. But what we wear also has bigger climate consequences than you might expect – the clothing industry accounts for a whopping 10-14% of global greenhouse gas emissions.
The Charleston Climate Coalition has put together an alliance of local clothing retailers that, through reuse practices or sustainable production, are becoming leaders in climate-friendly fashion in the Lowcountry. We kicked off the partnership with the Give Me Green Sustainable Fashion Show in March 2022 to demonstrate how fashion and sustainability can go hand-in-hand.
Slow fashion: purchasing good quality products, made with clean production that does not harm the environment, and with just wages and labor practices for garment workers.
Fashion Facts:
The average American throws away 68 pounds of clothing and textiles annually. 69% of this clothing waste contains synthetic fibers that hit landfills and take hundreds of years to biodegrade, or are incinerated and send toxic gasses into the environment.
Treatment and dyeing of textile accounts for 20% of global industrial water pollution.
Fast fashion, or cheap, mass-produced clothing practices, is swamping the planet –  400% more clothing is purchased today than twenty years ago. Eighty billion new pieces of clothing are produced each year and that number continues to rise.
Laundering synthetic clothes accounts for 35% of microplastics released into the environment.
Synthetic fibers rely on fossil fuels for production and 70 million barrels of oil are used every year to produce polyester.
70 million trees are cut down every year to make clothing.
Ways to dress more sustainably:
"It's really about what's staying in your closet — keeping what's in your closet." – Cassie, Cassie's Shop
Repair or reuse clothing instead of throwing it away
Be deliberate in your clothing intake
Get quality, eco-friendly materials like organic cotton, hemp. bamboo, or linen
Participate in clothing swaps

Find Sustainable Clothing in the Lowcountry
Cassie's Shop reuses fabrics to create wholly original clothing creations.
Thrift shops like Billy Thrift Shop, Closet Case Thrift, Farside Vintage, and Open Road Vintage Co. keep the clothing economy circular by giving old items new life.
Riciclare By LIV features sustainably made swimsuits – made to order from plastic waste pulled from the ocean.
Maude Couture creates ecological, elegant dresses through climate-friendly materials like hemp silk.
Local Love CHS is a hub for local & sustainable fashion as well as locally produced products of all kinds.
True Lucia takes thrifted clothing and paints them to create beautiful, revitalized outfits.